US782 - Armoured Rifle Company HQ
Armored Rifle Company HQ (US782)
includes two resin and metal Jeeps, two plastic Infantry sprues, one plastic Jeep crew sprue, two small three-hole plastic bases and four Unit cards.
There is never enough infantry in the Armored Divisions to go around, so support from armored infantry companies is always in high demand.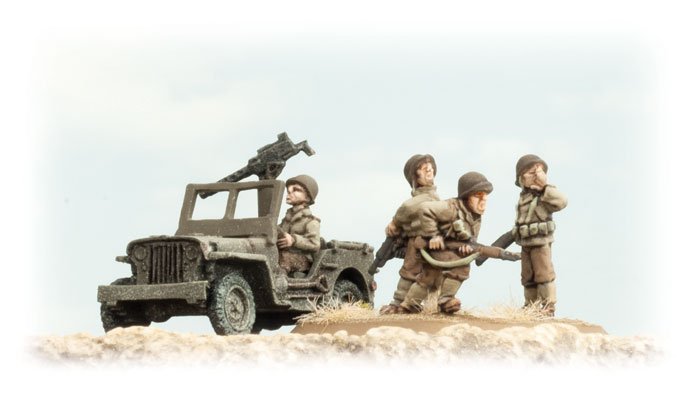 Return to: Flames of War Plastic Models - U.S.A.