2017 - Sailor Muff McGillicutty
This Year's Movember Pulp Figures limited edition fundraiser fig is Sailor Muff McGillicutty. This rugged old salt is hefting the ship's lewis gun and fearlessly sporting a serious mustache. Muff will only be available this November.
For every Muff bought this month, we will donate £6.00 to the Movember charity through Nick Eyre's donation page. We will add the donations once a week.
28mm sized metal miniature, supplied unpainted.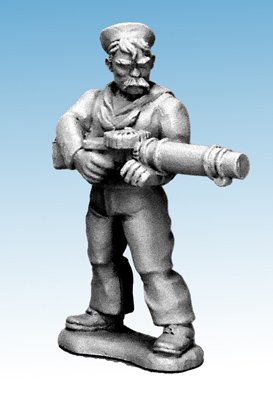 Return to: Movember Miniatures - Movember Miniatures