DracHunt - The Hunting Grounds Figure Deal
Get all the new figures for the Dracula's America supplement Hunting Ground in one special deal, And get a free Ghost-Witch figure that isn't currently available to buy.
The deal contains:
1x Plains Tribe Skinwalker Posse
1x Shadow Tong Posse
1x Forsaken Posse
1x Skinwalker in Bear Form. We'll also throw in a second charging bear for free for your Skinwalker Posse.

Deal does NOT include the supplement Dracula's America Hunting Grounds.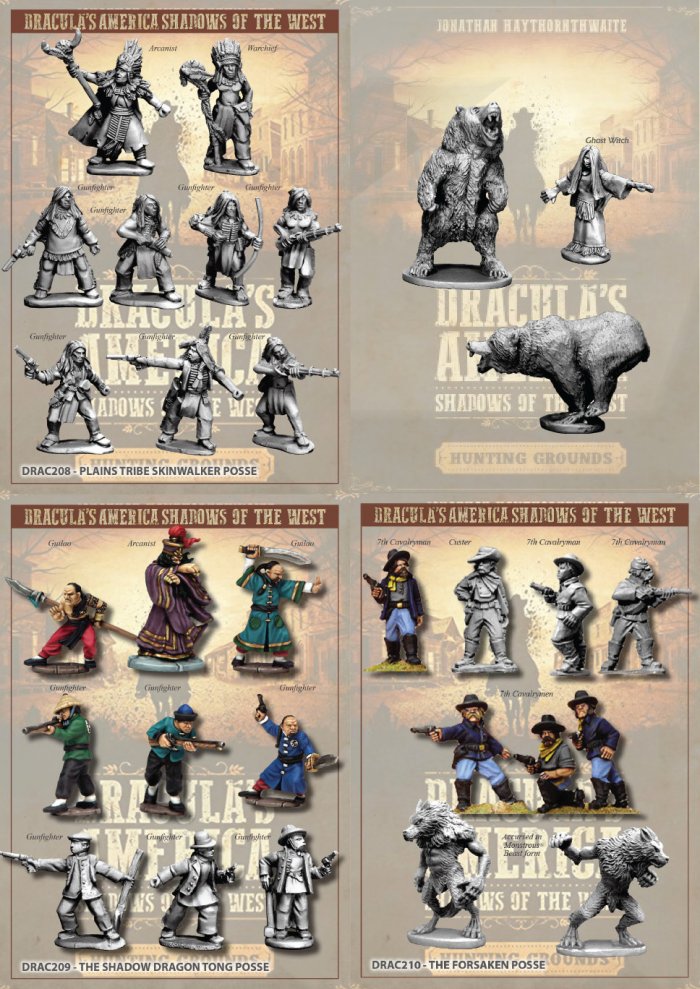 Return to: Hunting Grounds - Hunting Grounds