BP1417 - MEGA WARGAMES
Wargames Illustrated has been working with model maker and wargaming maestro Ron Ringrose for many years, his articles have been the highlight of a number of issues of WI, through which his models and games have inspired hobbyists around the world. For Mega Wargames WI have teamed up with Ron, and professional miniatures photographer and author Joe Dever, to bring you a sumptuous publication showcasing the best of their mega-wargames; ten of the very best wargames tables and games you are ever likely to see.
From Ancient Rome to World War Two, Gettysburg to the Tet Offensive, the battles presented in Mega Wargames form a body of work which will prove irresistible to any gamer who enjoys looking at great looking models on great looking tables (don't we all!). Beyond the aesthetics, Mega Wargames also provides Order of Battle, construction, historical and gaming information on the featured battles - making the book practical, as well as pretty.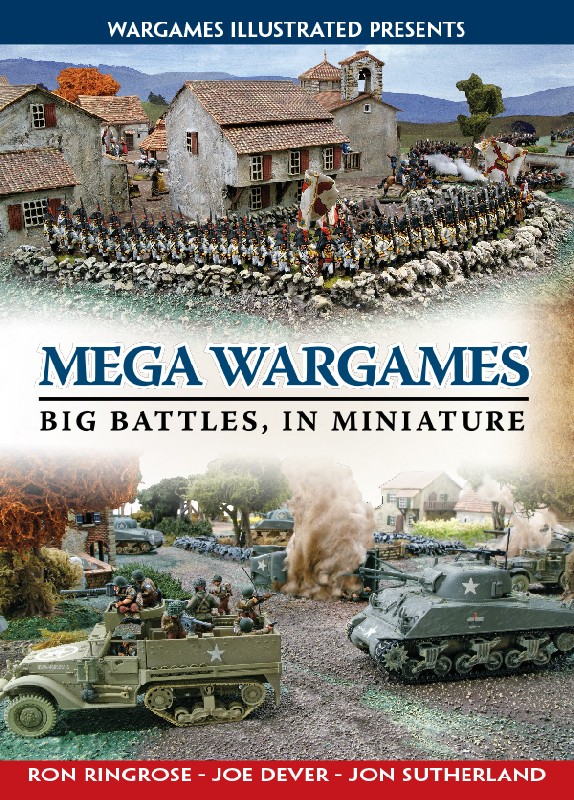 Return to: Painting Guides - History Books