DANEDEAL - Danish Infantry Regiment 1864
Build your Danish army for the war of 1864 quickly and easily with this Regiment Deal.

The Regiment deal contains 24 figures, two of which are commanders, the rest a mix of firing and advancing figures. The figures are all taken from the North Star 1864 Danish range.

All figures are 28mm sized metal figures, supplied unpainted.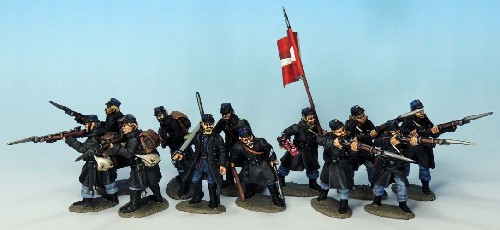 Return to: Denmark - Danish Infantry