WMSS002 - The Bayourks of the Cayjon Swamplands Starter Set
"The Bayourks are huge, hulking creatures who hail from the deepest and darkest mires of ArcWorlde - the Cayjon Swamplands. Their tribes range far and wide looking for food, booze and plunder, and they are the scourge of the outlying settlements of civilised nations."

This Starter Pack contains:
1 x Bayourk Chieftain
2 x Bayourk Brutes
5 x Boglins

32mm sized figures, made of metal, supplied unpainted.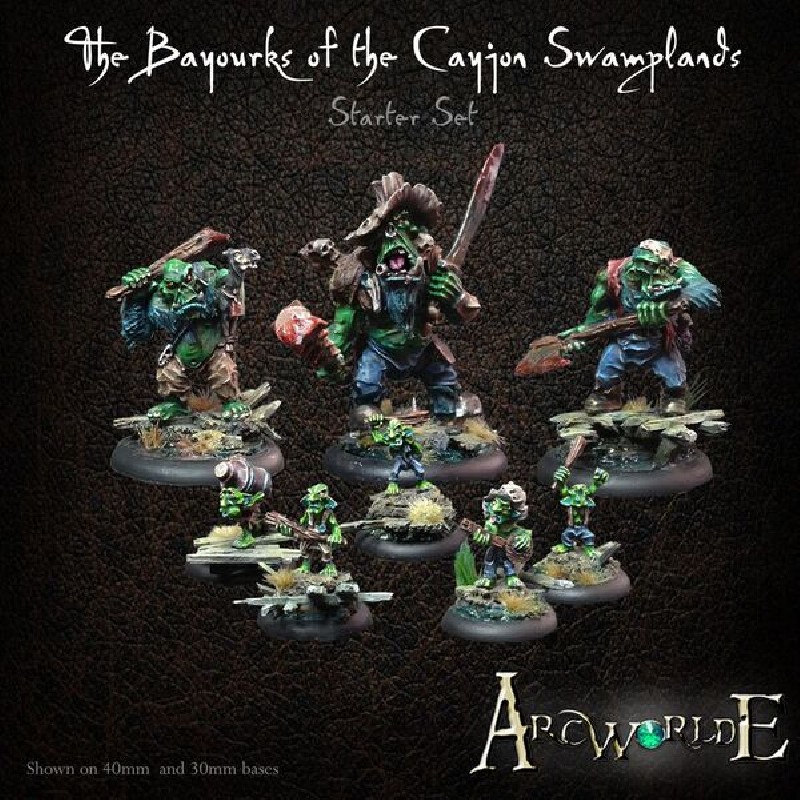 Return to: Warploque Miniatures - Bayourks