28S-JES-108 - Raised Level Vertipad
Once a township has reached a certain size they will expand their landing facilities with raised level vertipads or RLVs. These landing pads use raised platforms with under ground reinforcement to allow heavier and bulkier vehicles to land (up to 25 tons), also due to their raised height larger wingspan vessels can land with blast shields being able to be raised or lowered depending on the size of the air craft.

These RLVs are often used in military bases and outposts due to their improved load bearing capacity and the integrated lift providing greater unloading/loading capacity.

This kit has a positional rear loading lift (can be positioned up or down and is not glued in place) as well as blast protectors for the pad that can also be positioned up or down.

28mm Scale models supplied unassembled. Models shown for scale purposes only.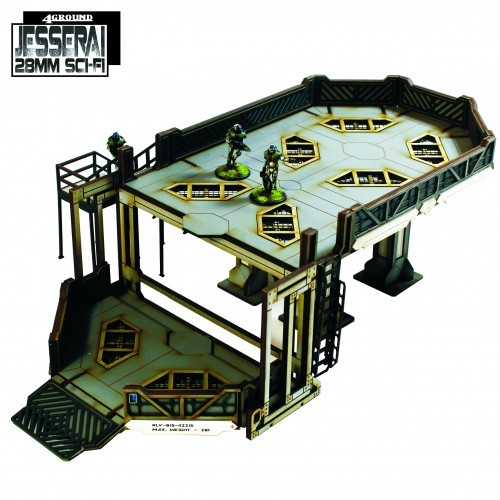 Return to: 28mm Sci-Fi - 28mm Jesserai