WRZ-CYB-16 - Cybertronic Machinators MKIX
Box contains:
5x 32mm scaled resin miniatures
6x bases
2x stat card
1x Oppresseur resin model
Please note: A sqad of Machinators MK IX can be taken as Troops. The Oppresseur can be add to any Cybertronic Support squad as an Advisor. Models supplied with an additional ranged weapon option (not shown on the picture).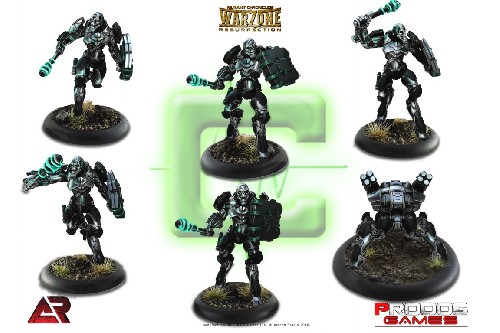 Return to: CYBERTRONIC - Cybertronic Packs