28F-GOC-A13 - Shipping Container (C)
Shipping comes through the Admiralty Docks in the Cape District, many containers contain nothing more than products coming in from across the Atlantic. But some containers bring more sinister cargo, people being brought into the country through human trafficking rings, drugs and in one container something terrifying.
Figure not included.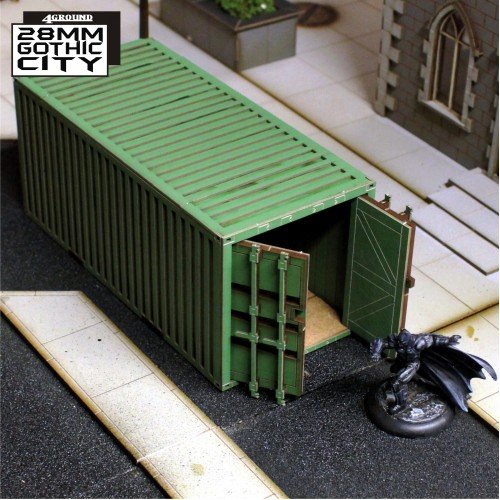 Return to: Gothic City - Gothic City