ROG01 - Assassin
Syndar Fenn, Vandirian Assassin.
Syndar Fenn is an assassin, a profession that is completely legal and culturally accepted, if not respected, on his native Vandiria, and comes from a bloodline that devotes itself to the art of killing with the traditional Vandirian h'lokiss combat knife.
28mm sized metal figure, supplied unpainted.
Designed by Mike Owen.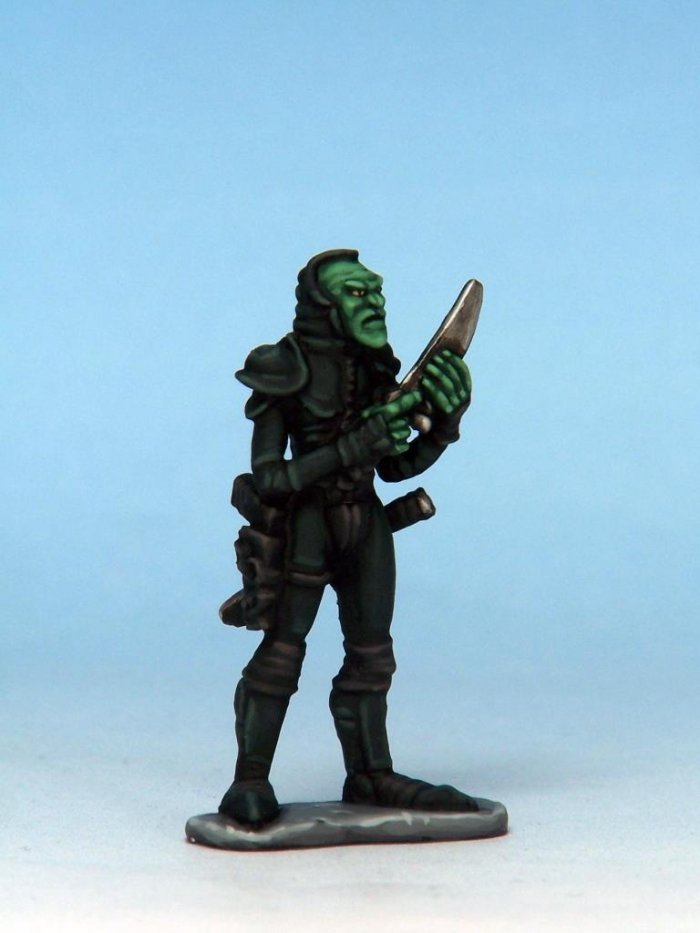 Return to: Rogue Stars - Rogue Stars