ROG02 - Crime Boss
Olygadath Kneuss Wee, Koriallan Crime Boss and Robot Enforcer.
Once a (barely) law-abiding merchant, Olygadath Kneuss Wee ('His Splendid Excellence in a Crimson Robe') refrains from violence. He normally leaves that to his Robot Enforcers, or mind-controls his enemies into shooting each other.
28mm sized metal figure, supplied unpainted.
Sculpted by Mike Owen.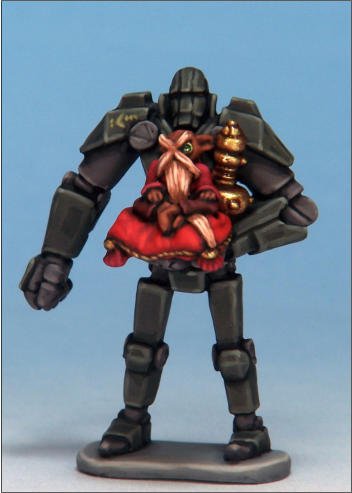 Return to: Rogue Stars - Rogue Stars