ROG05 - Gunslinger Bot
Gunslinger Bot. The Robot With No Name, Robot Gunslinger.
An AI-endowed robot with a penchant for old Terran Spaghetti Westerns, TRWNN has worked with local militias on Huro IV to protect citizens from alien bandits roaming the mining towns.
28mm sized metal figure, supplied unpainted.
Sculpted by Mark Copplestone.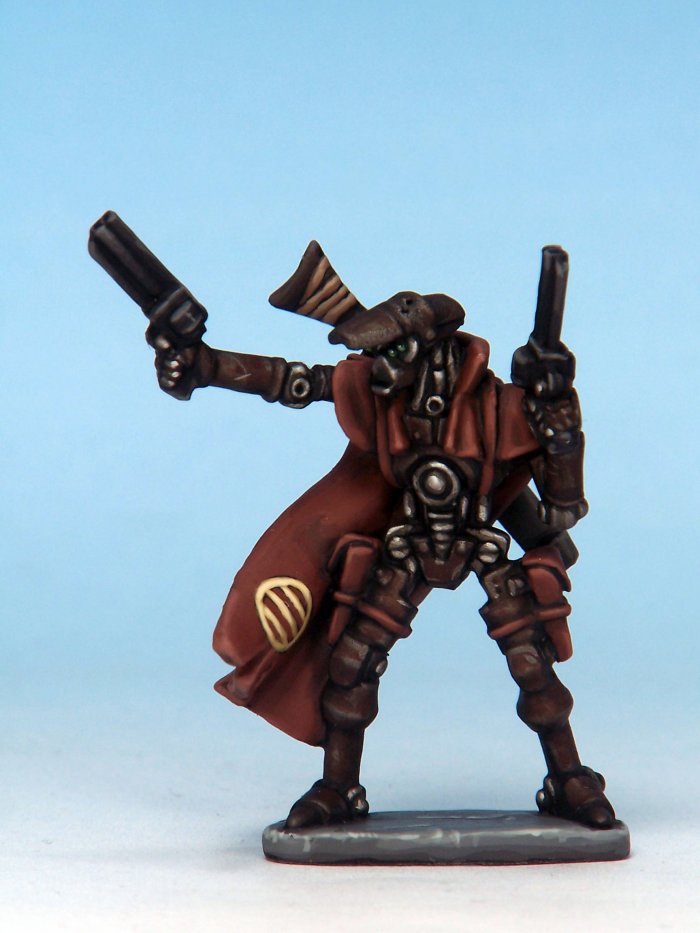 Return to: Rogue Stars - Rogue Stars