ROG07 - Muscles.
Muscles. Gargunta, Holoveran Muscle and Fryll, Kopinite Sharpshooter.
Native to a high-gravity planet, Holoverans aren't particularly bright but like to use what brains they have to learn how to operate high-tech melee weapons. Gargunta likes to fight with a Monowire Scythe in each hand.
28mm sized metal figures, supplied unpainted.
Sculpted by Mike Owen.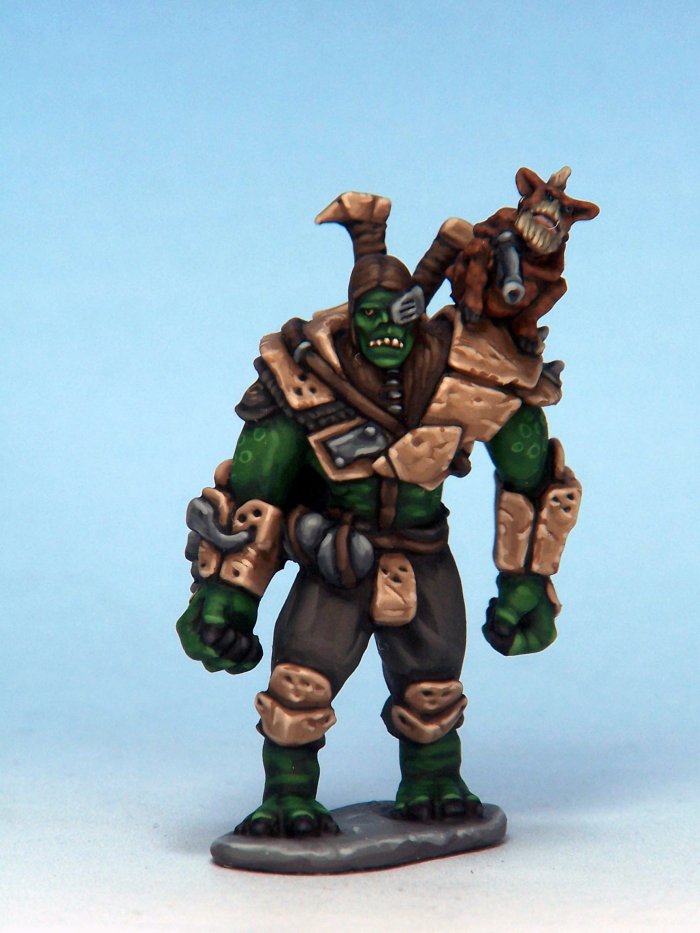 Return to: Rogue Stars - Rogue Stars