DSLASh001M - Shiver Patrol
The Peoples' Protectors, the boys and girls in green, the Shivers; present to serve and preserve the SLA way of Life. SLA Industries Shivers are there to maintain peace and diplomacy, often with force. A common sight on the streets of Mort, the Shivers' presence calms the locals and puts fear...
The CS1 Shiver Patrol is a 5 man Shiver Squad, with Sgt Armour and enough components to make, literally, dozens of options including additional weapons, night sticks, FEN603's and a Standard Issue Coffee Cup.
Made of metal, these high quality minitaures are superbly detailed and full of character for your SLA RPG or CS1 Skirmish game.
28mm sized, supplied unpainted.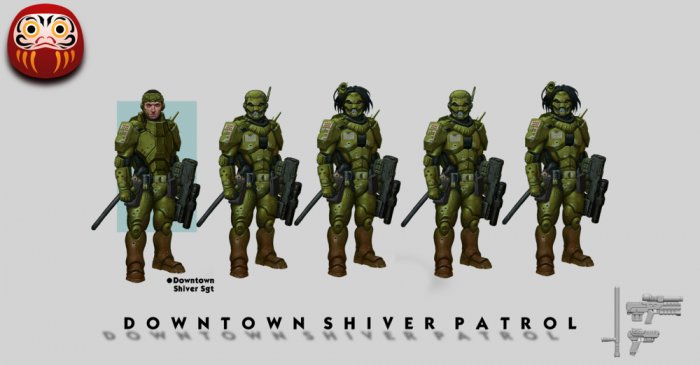 Return to: SLA Industries - SLA Industries