DSLACa005 - Carrien Alpha "Ragman"
Ragman - wrapped in dirty rags and cloth from deep within the Cannibal Sector, the Alpha known as Ragman often materialises seemingly from nowhere to claim his kill. The ragged material he is wrapped giving him surprisingly effective camouflage.
He is also noted for his agility, high even for a Carrien there is little terrain he cannot cross in double quick time.
28mm sized metal figure, supplied unpainted.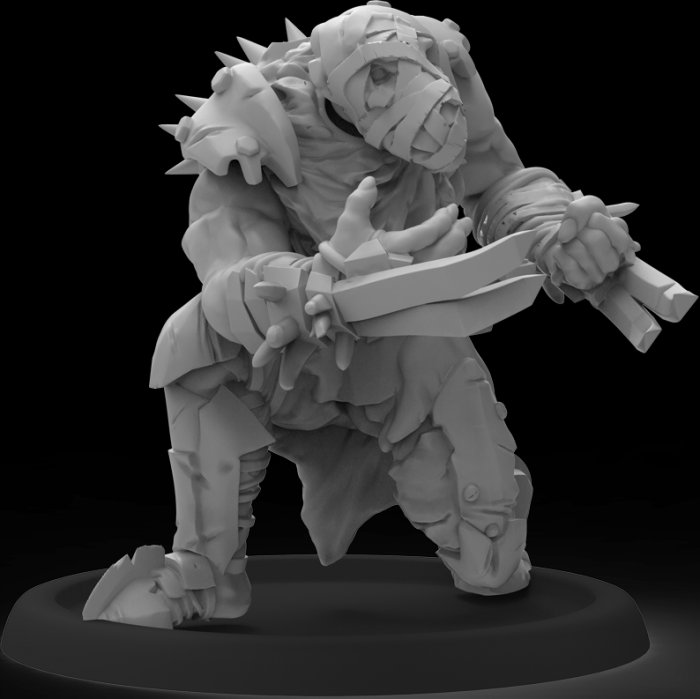 Return to: SLA Industries - SLA Industries