FGVP02a - Frostgrave Cultist Single Frame
This single frame of Frostgrave Cultists has been taken from the box set. This frame allows you to build 5 Cultist figures with a huge variety of arms choices. Combined with the Cultist Sci-Fi Accessory set, you can also fling your Cultists into a Post-Apolcalyptic Grim and Dark future.
28mm sized hard plastic figures, supplied unassembled and unpainted. Does not include separate bases.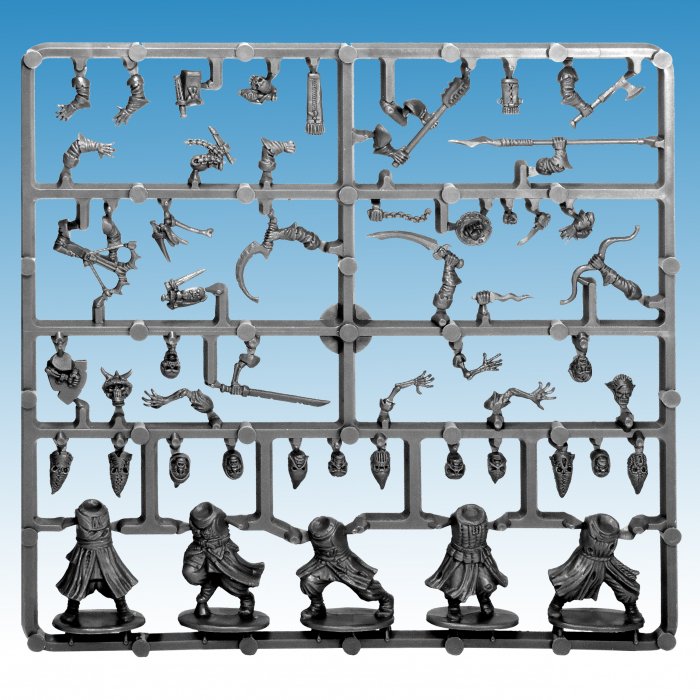 Return to: Plastic Figures - Plastic Figures